Paint night with Cherilyn Matthews Miss Rose Dynasty 2020
A night of painting and fun right in your own home!
Join Cherilyn as she teaches you how to paint a beautiful painting. Walking you step by step all the way through.
This is great for the whole family and all ages!
FUN AND CREATIVITY!!!
Facebook or YouTube:
FACEBOOK
See Below for a list of supplies you will need to paint this amazing painting.
This event is FREE!
We will be collecting Tips via Cashapp and Venmo raising money
for Rose Dynasty Foundation and other Local Charities
Any Questions reach out to Cherilyn Matthews or Momma Ashley Rose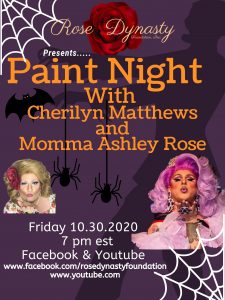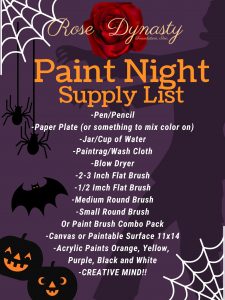 Details...
October 30, 2020
7:00 PM
Facebook Live