Join us Saturday August 6th from 6pm-8pm  for our Back to school bash bowling party in Lakeland!
This is a free event is for LGBTQ+  ages 13-18.
Pizza, Chicken Strips, Fries and Drinks will be provided!
Must RSVP by August 2nd!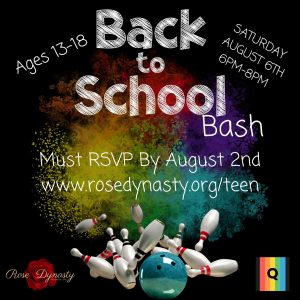 RSVP is closed if you have any questions or want to still come to the event please contact us.