Art of Recovery Show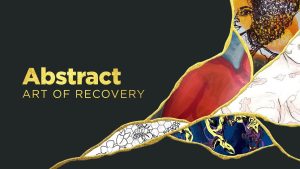 A performing and visual arts pop-up exhibition, a culmination of and fundraiser for Abstract – Art of Recovery, a documentary series, featuring artists and their stories, from ache to art.
General Admission
$15 online, in advance
$20 at the door, day of
Craft food and mocktails will be served at no additional charge.
Masks are strongly encouraged but optional.
This event is a GRUBB Arts, LLC production, in partnership with Art Crawl, Inc. and ART/ifact Studios and Art Gallery.
Featured Artists:
Molly Ahler
Ron Bell
Claudia Iris Bloom
Joyce Bugaiski
Stefan Dolbashian
Jennie Ellis
Nate Fleming
Josh "Bump" Galletta
JJ Humphrey
Patty Kenoly
Mara Latorre
Bethany Lynam
Dessy Maravilla
Rick Olivo
Justin Phillips
Jeremy Rivera
Momma Ashley Rose
Sarah Walston