Rose Dynasty Teen Secret Santa 2020
Rose Dynasty Teens will be doing a Secret Santa ages 13-20 are welcome to sign up!
This will be a completely digital, No Money spent!
Create something digital and send it to your friend!
Sign up and names will be matched randomly.
Deadline to sign up is Wednesday December 16th!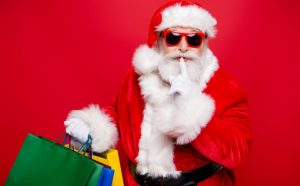 Rules & Guidelines
-No spending money.
-Make gifts for your Secret Santa that can be sent online via Discord or email. For example: any form of art, a short story, a poem, a song, a video, a playlist, a discord avatar, a twitter theme, a desktop or phone background, literally anything creative you can think of that can be sent digitally.
-You must make the gift yourself, no stealing from other artists and/or creators.
-Be appropriate. Do not be offensive.
-This is about having fun and spreading joy after all. Try as hard as you can to keep it all a secret, do not seek out who your Secret Santa is or who is yours.
-Even though emails should be anonymous, keep any information about who you are paired with confidential.
-Deadline is Christmas Day December 25th!
Have fun, be silly, and enjoy!
Any Questions contact Momma Ashley Rose/Jason