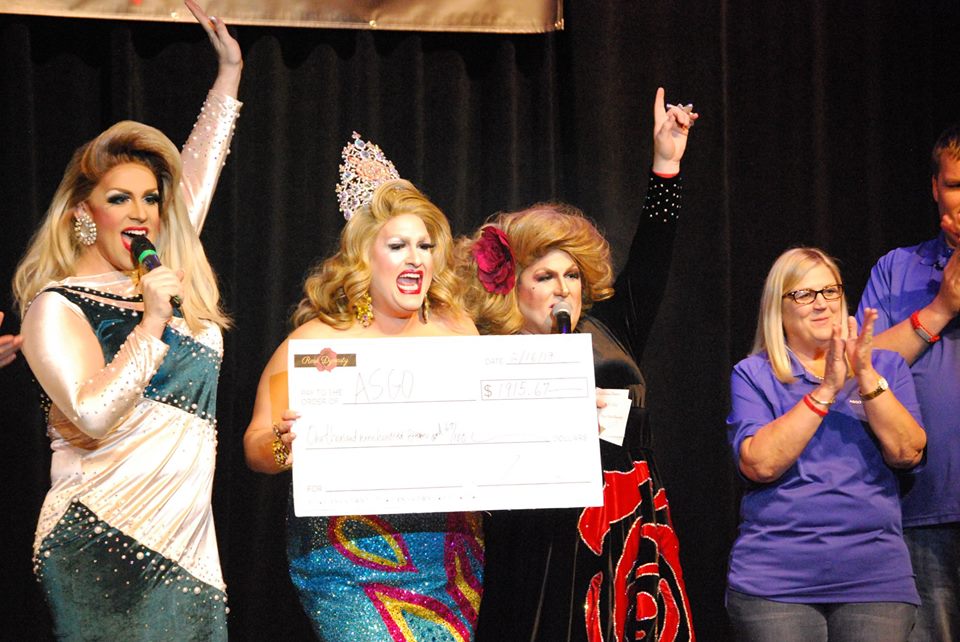 Rose Dynasty's Highlights of 2019
Hello Rose Dynasty family! 2019 was a big year for us and we want to share with you everything that happened. 
February 2019
To kick off the year, we had our Miss Rose Dynasty 2019 Pageant. It was a spectacular event and we are so thankful to the Osceola Arts for hosting our pageant for the last two years. After amazing interviews and performances from all the contestants, Miss Tora was crowned our Miss Rose Dynasty 2019! We are especially grateful to all the volunteers, entertainers, contestants, and sponsors that made Miss Rose Dynasty 2019 a success. Without you all, we wouldn't have been able to raise $2,200 for the Autism Society of Greater Orlando.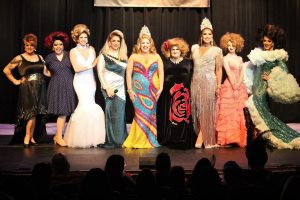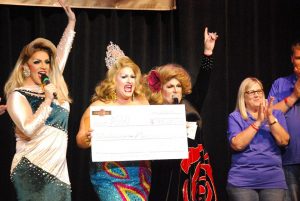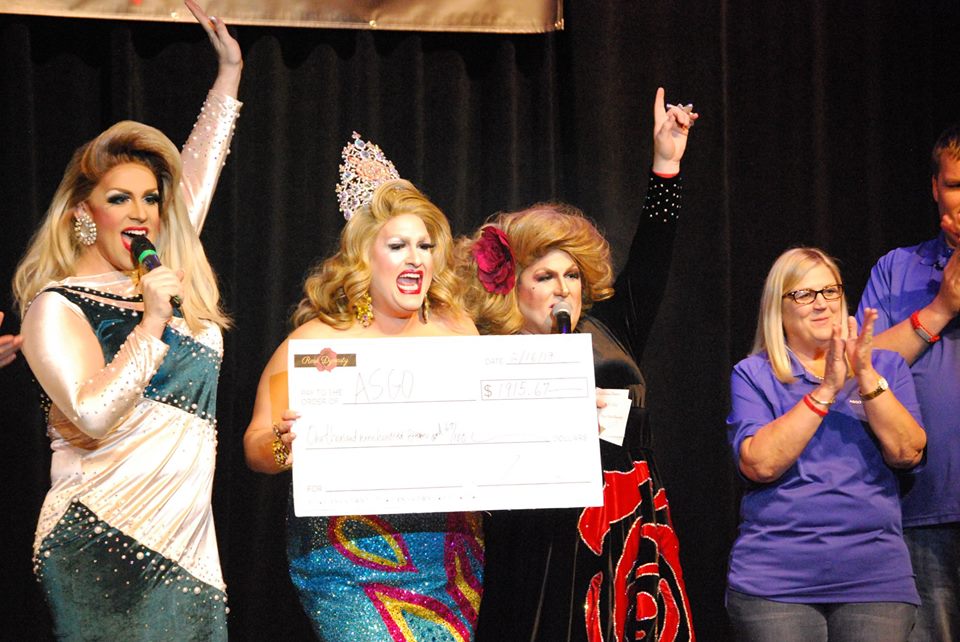 The Back the Blue 5k was another special event that we took part in. The 5k was organized to raise money for the Concerns of Police Survivors organization (C.O.P.S.) and our very own Jason was the MC! Rose Dynasty was one of the sponsors of the event and we were very grateful to team up with such a powerful organization. 
March 2019
The LGBTQ+ Summit at the Metro Inclusive Health Center in St. Pete was an amazing event for Rose Dynasty. Our teens attended and helped with the Rose Dynasty Foundation booth. One of the most stunning moments was when we all met Florida's U.S. Representative and Florida's former Governor, Charlie Crist.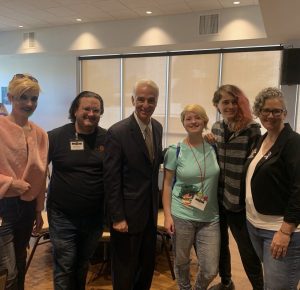 Momma Ashley Rose and Miss Rose Dynasty 2019 Winner Miss Tora attended the Tampa Pride event. We held a Rose Dynasty booth while also holding meet 'n greets with both Momma Ashley Rose and Miss Tora! Thank you to everyone who stopped by our booth in Tampa Pride. We were thrilled to see all of our friends there and to make some new ones!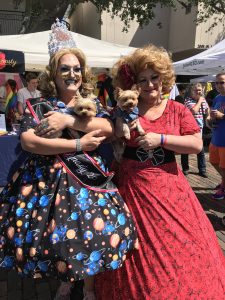 April 2019
Florida Southern College was very kind to us and welcomed Momma Ashley Rose back for their Annual Drag Show! Their Annual Drag Show is their fundraiser which supports their Allies group. Several of our Rose Dynasty teens performed alongside Momma and the Florida Southern students. We were over the moon honored to be a part of such an amazing event as well as excited to get another chance to see all of our friends at Florida Southern College. Rose Dynasty's very own Alexa Rose won the Talent Award that night, too! Alexa Rose, we are so proud of you!
Lakeland Youth Alliance, LYA, held their Prom night that month, too. Momma Ashley Rose performed an amazing show and our Rose Dynasty teens that attended had a fun night. Thank you Lakeland for having us!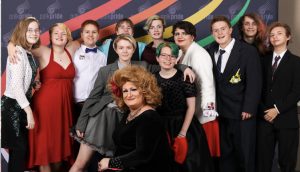 May 2019
One of the most memorable events of the year for our teens was MegaCon Orlando. MegaCon Orlando is "the South East's largest comics, sci-fi, horror, anime, and gaming event" (MegaConOrlando.com). Seeing so many cosplayers, anime fans, and other artistic formats that our Rose Dynasty teens participate in was amazing. Their faces lit up when we all attended the Yuri On Ice (anime show) panel. Overall, the trip was a creatively artistic experience and a bonding time for the Rose Dynasty family.
Momma Ashley Rose and Alexa Rose, alongside other drag entertainers, Kathryn Nevets, and Jacqueline St. James, performed at Plant City Highschools GSA end of the year party.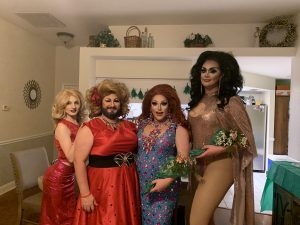 The TranSpire 2019 panel invited Momma Ashley Rose to be panel speaker. Momma graciously and powerfully led the Youth Round Table Discussions and the other Youth Events that occurred that night. Thank you TranSpire for having us!
June 2019
So many things happened in June! First, Momma Ashley Rose and many of the Rose Dynasty teens and families went to Magic Kingdom and Walt Disney world for Gaydays/Redshirt day! They spent the day riding rides, seeing shows, and having a great time!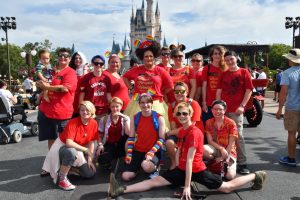 Jason (Momma) was invited on behalf of Polk Pride to receive the LGBT Pride Proclamation from Polk County. Jason and some of the Rose Dynasty teens went to receive the proclamation. Afterward, Jason was interviewed by the Polk County government's TV station.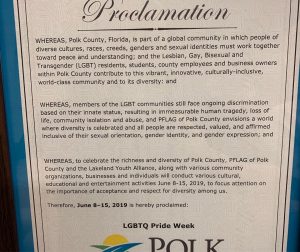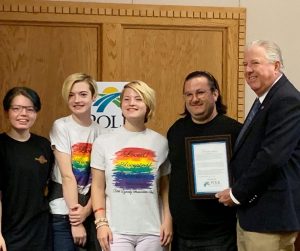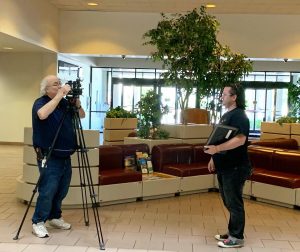 Polk Pride 2019 kicked off with a youth Skating party where Momma Ashley Rose was a performer with other Drag  queens. Polk Pride was another fun pride event where our Rose Dynasty booth was held by our teens while Momma Ashley Rose and Miss Tora held meet n' greets! Thank you to all of our friends at Polk Pride for having us! We loved seeing you and can't wait to see you all again! Momma was also on the front page of the Lakeland Ledger, a picture from pride the previous year.
.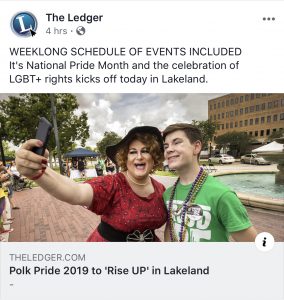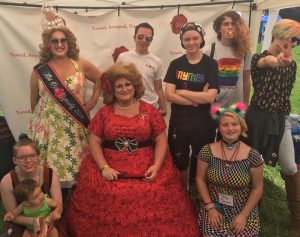 St. Pete Pride was one for the Rose Dynasty history books y'all!. Not only did Momma Ashley Rose give a powerful, heartfelt speech, but our meet n' greets with Momma and Madeline Rose counted to be about 2,000 people! Can you believe it? Our teens did a fantastic job with our booth as well! Thank you to everyone in St. Pete Pride for having us and we can't wait to see all of our friends again.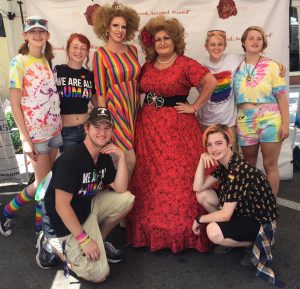 One of the most fun nights in June for our teens was the Zebra Coalition & Partners' Youth Pride Prom. It was held by the Orlando Museum of Art where teens ages 14-20 enjoyed dancing, Drag performances, food, and the art exhibits throughout the museum. Rose Dynasty and other organizations sponsored the event and were thrilled that the teens had such a great night.