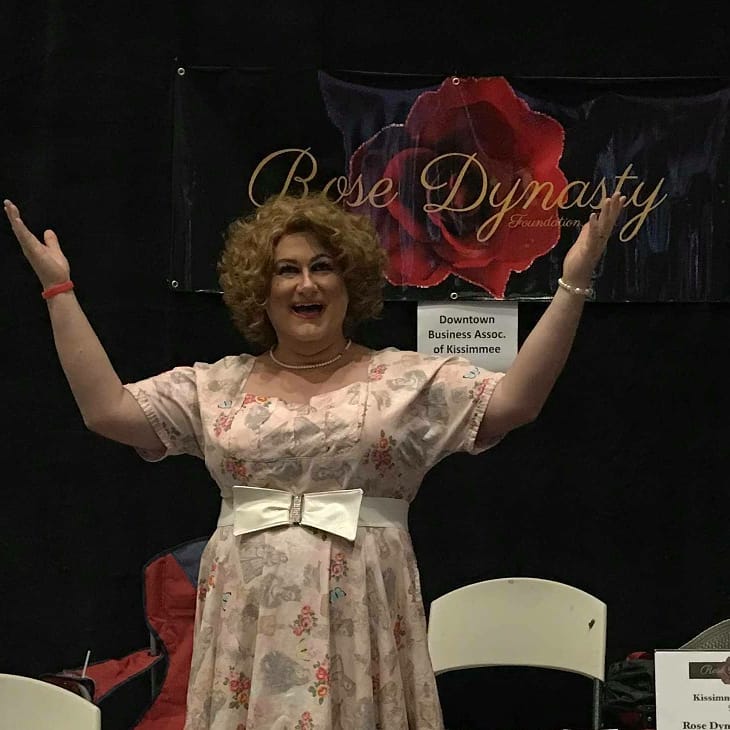 It was such an honor for Rose Dynasty to be included, alongside the Downtown Business Association, in this year's Kissimmee Pridefest on Saturday, June 9.  Not only did this incredible celebration of love include a rainbow of families and individuals, but our booth was visited by Osceola County Sheriff, Russ Gibson who expressed gratitude for what we do for our community and Kissimmee's Mayor, Jose Alvarez.  We were able to network with many local politicians, city government branches, and families to spread awareness about Rose Dynasty.  We are extremely proud that we were able to connect with so many in our local community that shows support for the LGBTQ+ community.  Jem Stone did story time at the library for the kiddos to start off the day and The Kissimmee Queens put on a fantastic show that brought the house down at day's end! 
After Pridefest, we continued the celebration of love and unity at Three Sisters Speakeasy where we had a special performance from Momma Ashley Rose. We got to introduce Jessie Mae Rose, as Momma's newest drag daughter and meet new friends to spread our message of love and acceptance. 
A special thanks to Jeremy Thomas Lanier, Diana Marrero-Pinto, Felix at Three Sisters, Katie and Bobbie Hardison, Kandye Tucker, and the Kissimmee Queens for all their help and support. You are all amazing and contributed to an incredible day that left us all filled with hope and excitement for the future of Rose Dynasty.