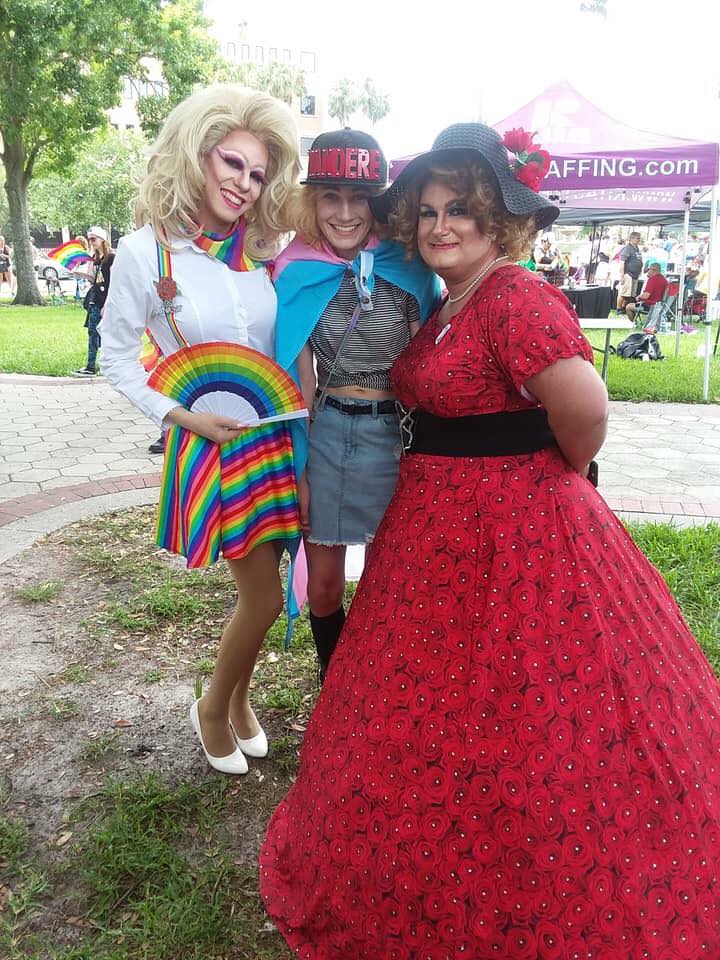 What an amazing event at Polk Pride on June 17! You could just feel so much love and acceptance throughout the day. Rose Dynasty Foundation had a booth set up with t-shirts, bracelets, and a Plinko game. We gave away and sold raffle tickets for the Hope Kid Dinner Show, a t-shirt, and an Olive Garden gift basket. Momma Ashley and Madeline Rose walked around throughout the day and mingled with the crowd, spreading our message of being "Loved Accepted Wanted" and took photos with lots of folks. We even made it into the Ledger Click here !
Thank you to our volunteers Scott, Cliff, Chris, Bobbie, Kandye, Juju, Callie, Avery, and Joshua for coming to help spread our message and explaining what Rose Dynasty does for our community. Thank you also to Olive Garden for donating a gift basket for our raffle.
Congratulations to our raffle winners: T-shirt – Mandy, Olive Garden Gift Basket – Elliot, and Dinner Show – Steven. Thank you so much Polk Pride and LYA for allowing us to be there and participate. We are already looking forward to 2019!