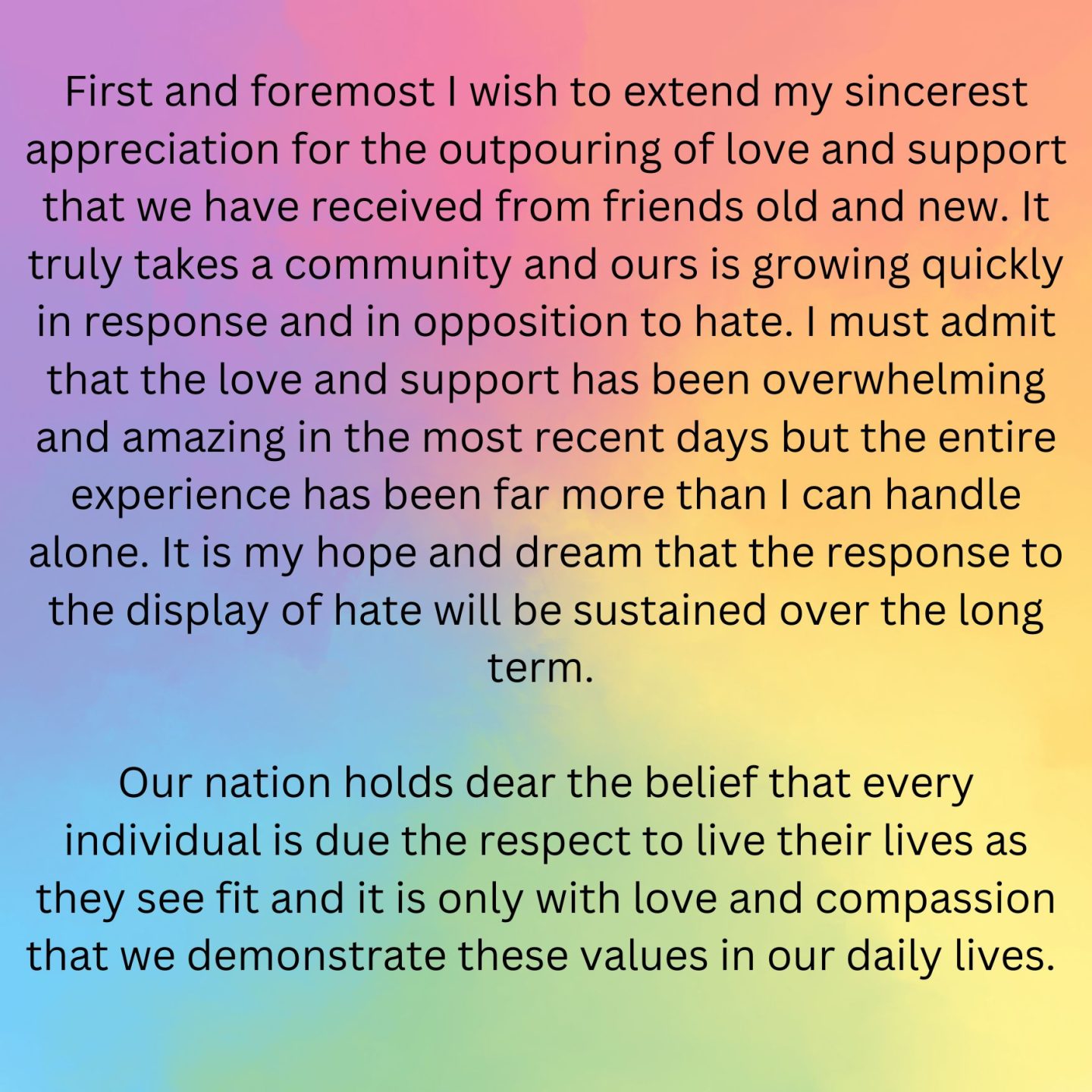 Here Is some information and a few articles Momma Ashley Rose did after the protestors tried to interrupt the Celebration of the arts fundraiser for CampOut.
 Official statements:
As the organizer of the Celebration of the Arts event, a fundraiser for a local charity, we were saddened and alarmed at the presence of Nazis protesting our event. The moment I was informed, we immediately took action on how to keep everyone safe. Lakeland Police Department showed up quickly to ensure the safety of our venue. They had several officers visibly patrolling the perimeter, making sure that our doors were locked and secured. The protesters, while holding Nazi flags, were yelling slurs at both adults and children while video recording, holding offensive signs and projecting inappropriate content onto the side of the building all while concealing their faces. The police did their very best and kept them away from our community.
This is an example of how the climate that we are in today has pushed extremists and given them a voice.
Rose Dynasty Foundation will continue to provide a safe space for all people – it's just a shame that these are the type of things we have to worry about. You are Loved, Accepted and Wanted! We are not going anywhere!
-Jason DeShazo/Momma Ashley Rose
Local TV interviews:
News articles: